Science
(b. 1930)
Achievements
Biography current as of induction in 2011
Born in Montclair, New Jersey, Buzz Aldrin is a mechanical engineer, retired United States Air Force pilot and astronaut best known for his historic 1969 moonwalk on Apollo 11.
Educated at the US Military Academy at West Point, Aldrin graduated third in his class with a Bachelor of Science in Mechanical Engineering. He then joined the Air Force, where he completed 66 combat missions and earned the Distinguished Flying Cross. After completing another tour of duty in Germany, he went on to earn his Doctorate of Science in Astronautics for his thesis on Manned Orbital Rendezvous at MIT.
Selected into NASA's third group of astronauts in 1963, was the first astronaut with a doctorate. The docking and rendezvous techniques he devised for spacecraft in Earth and lunar orbit were critical to the success of the Gemini and Apollo programs and are still in use today. He also pioneered underwater training techniques, as a substitute for zero gravity flights, to simulate spacewalking.
On the Gemini 12 orbital mission in 1966, he performed the world's first successful spacewalk and set a new extra vehicular activity record of 5 ½ hours. On the Apollo 11 mission in 1969, Aldrin became one of the first humans to set foot on the moon and received the Presidential Medal of Freedom for the historic achievement.
Since retiring from his position as Commandant of the US Air Force Test Pilot School at Edwards Air Force Base, Aldrin has continued to pioneer advancements in space exploration. He devised a master plan for missions to Mars called the "Aldrin Mars Cycler," a spacecraft transportation system with perpetual cycling orbits between Earth and Mars.
Currently residing in Los Angeles, Aldrin has received numerous awards for his accomplishments, including a star on the Hollywood Walk of Fame. He is also the author of 7 New York Times bestselling books, including the illustrated children's books Reaching for the Moon andLook to the Stars and the 2009 autobiography Magnificent Desolation.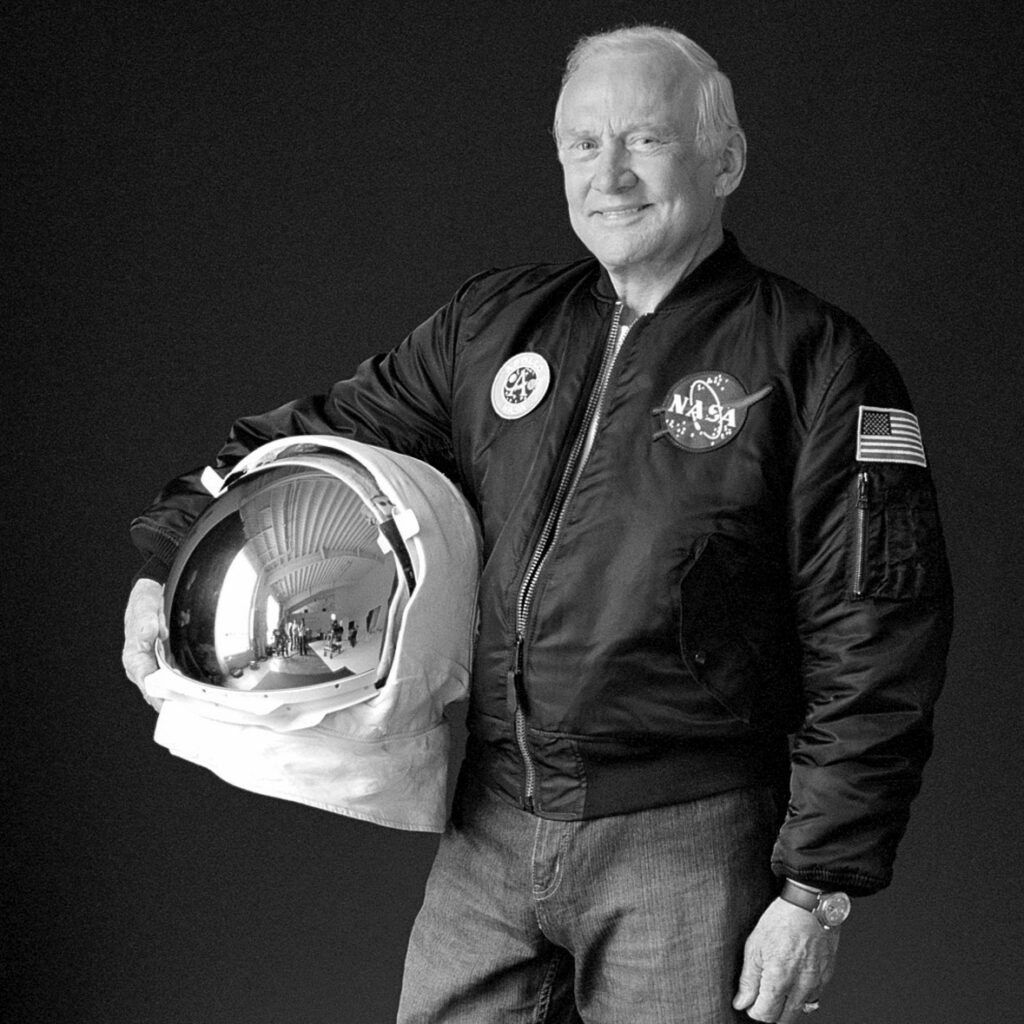 View more inductees from the 6th class, inducted in 2011.
for supporting its mission through the California Hall of Fame.