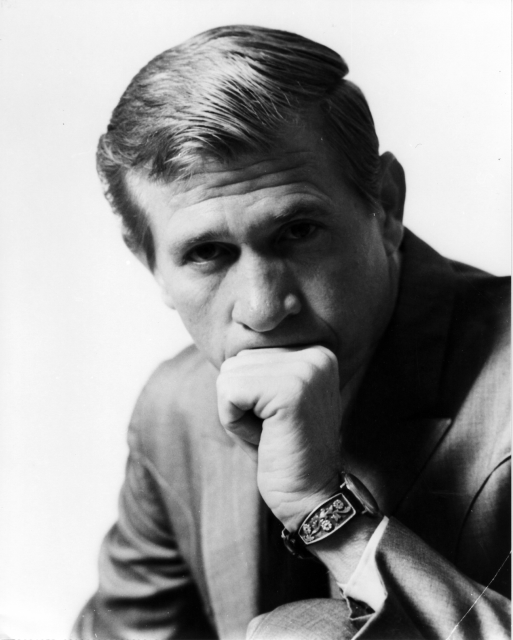 Musician
(1929 – 2006)
California Connection
Career based in Bakersfield, Calif.
Achievements
Biography current as of induction in 2015
Country music legend Buck Owens was a pioneer of the raw-edged country music that came out of Bakersfield's honky-tonk bars, known as the Bakersfield Sound.
Born Alvis Edgar Owens, Jr. in Sherman, Texas to a poor sharecropper family, he nicknamed himself "Buck" after the family mule. The family relocated to Arizona during the Dust Bowl years, where Owens learned to play guitar and mandolin.
After moving to Bakersfield, California in 1951, he became a regular performer at local clubs and bars, and played guitar on records for other country singers. He formed his own band in 1963, and Buck Owens and the Buckaroos had 21 No. 1 country hit singles during the 1960s, including "Act Naturally," "Love's Gonna Live Here," "Together Again" and "I've Got a Tiger by the Tail." The band performed at such venues as Carnegie Hall and the White House. Owens also was a fixture in households across the country as co-host of the long-running television variety show "Hee Haw."
Owens' music influenced generations of musicians, from Gram Parsons to Dwight Yoakum, all of whom continue the twangy tradition of the Bakersfield Sound.
Awards & Recognition
Grammy Hall of Fame Inductee
ACM Cliffie Stone Pioneer Award
ACM Jim Reeves International Award
ACM Poet's Award
ACM Male Vocalist of the Year Award
Country Music Association Award for Vocal Event of the Year
Country Music Hall of Fame inductee
View more inductees from the 9th class, inducted in 2015.
for supporting its mission through the California Hall of Fame.