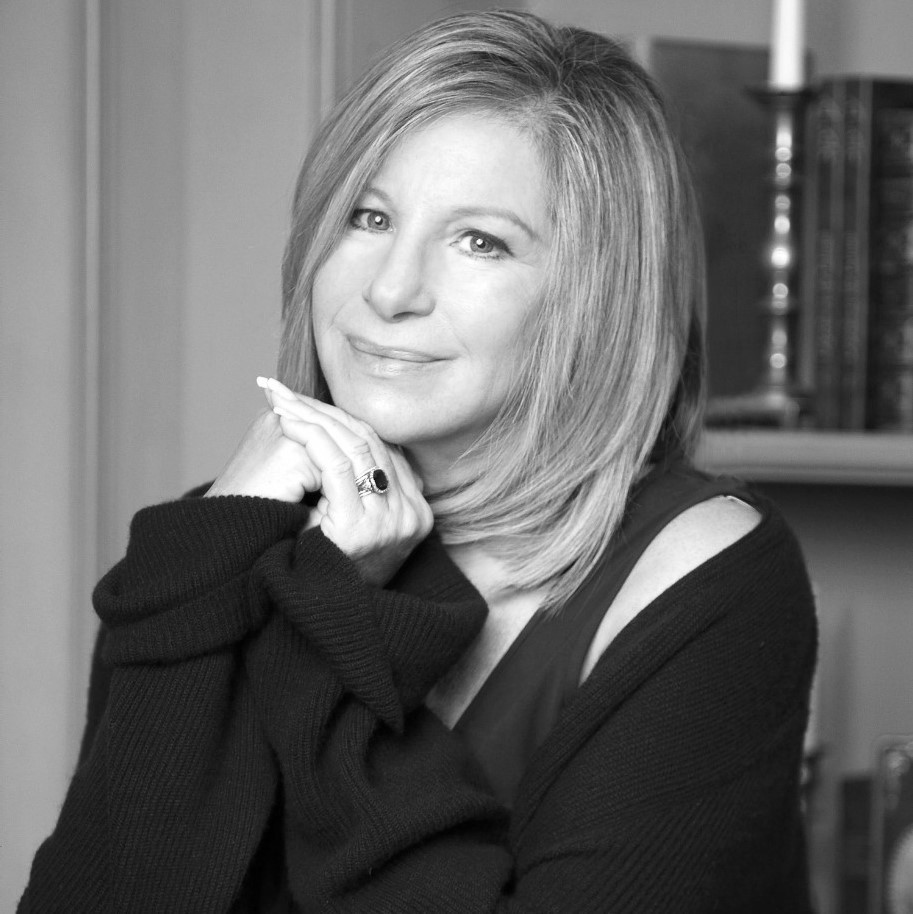 Entertainment
(b. 1942)
Achievements
Biography current as of induction in 2010
Barbra Streisand is legendary around the world as an actress, singer, director, writer, composer, producer, designer, activist, and philanthropist. She is the only artist ever to receive the Oscar, Tony, Emmy, Grammy, Directors Guild of America, Golden Globe, National Endowment for the Arts and Peabody Award, and is the only female director to receive the Kennedy Center Honors.
While a teenager, Streisand plunged into show business by winning a singing contest at a small Manhattan club. In everything she tried, she was a brilliant success from the start.
For her first Broadway appearance, in I Can Get It For You Wholesale in 1962, she won the New York Drama Critics Award and received a Tony nomination. Her 1963 debut album, The Barbra Streisand Album, became the nation's top-selling record by a female vocalist and earned her two Grammy Awards. For her motion picture debut in Funny Girl, she won the 1968 Best Actress Oscar. Her first television special, My Name Is Barbra (1965), earned her an Emmy and the Peabody Award. Her 1983 directorial debut film, Yentl, received five Academy Award nominations, and earned her Golden Globe Awards as Best Director and as producer of the Best Picture (musical or comedy).
Her achievements have only grown since. A leading star in dramas, comedies and musicals, her latest film, Meet The Fockers, became the highest-grossing live-action comedy ever. Her ten Golden Globes are the most achieved by any entertainment artist. An eight-time Grammy honoree who is the only performer to have number one albums in five consecutive decades, she was identified in an Associated Press poll as the favorite female singer of the 20th century. Her 51 gold albums, 30 platinum albums, and 18 multi-platinum albums all are records for a female singer. With 71 million albums sold, she tops the Recording Industry Association of America list of album sales by a female singer, and only Elvis Presley has achieved more gold albums than she.
She also is a noted philanthropist, devoting many millions of dollars to charitable causes and political campaigns. Her foundation, committed to women's equality, human rights and civil liberties, at-risk children, and the environment, has funded over 700 non-profit organizations working in these areas.
View more inductees from the 5th class, inducted in 2010.
for supporting its mission through the California Hall of Fame.