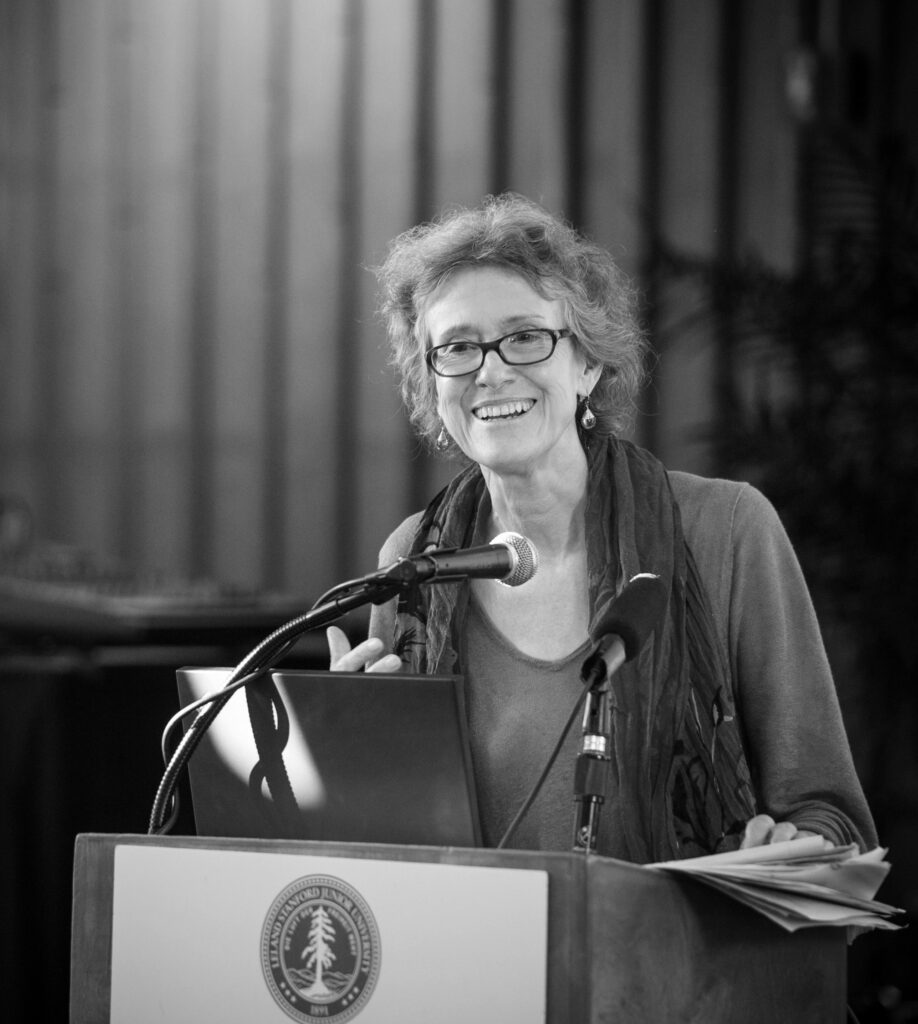 Science
(b. 1940)
California Connection
Has lived in the San Francisco Bay Area since the 1960s
Achievements
Biography current as of induction in 2022
Sociologist and author Arlie Russell Hochschild has pioneered new understanding of the emotions that underlie people's beliefs, actions and social lives. Professor Emerita of Sociology at UC Berkeley, she has written ten books, including most recently "Strangers in Their Own Land: Anger and Mourning on the American Right," which was a finalist for the 2016 National Book Award and a New York Times Best Seller.
Dr. Hochschild's latest book, focused on the rise of the American right, is based on five years of intensive interviews with tea party enthusiasts—who later became ardent supporters of former President Donald Trump. She tried to see, think and feel as they do, focusing on ways in which people can communicate across the current political division in the nation.
In other writing, such as "The Outsourced Self: Intimate Life in Market Times," she interviewed child and eldercare workers, internet-dating assistants and wedding planners. Earlier work focused on older residents of a low-income housing project ("The Unexpected Community"), workers such as flight attendants and bill collectors who must perform "emotional labor" ("The Managed Heart"), working parents struggling to divide housework and childcare ("The Second Shift"), corporate employees dealing with a culture of workaholism ("The Time Bind") and Filipina nannies who leave their children behind to care for those of American families ("Global Woman"). Three of her books have been named New York Times Notable Books of the Year, and her work is available in 16 languages.
Born in Boston, Dr. Hochschild earned her graduate degrees at UC Berkeley, where she began teaching in 1971. In addition to her ten full-length books, she has published dozens of articles and essays and has lectured around the world. Her awards include nine honorary degrees from universities in North America and Europe, five awards from the American Sociological Association and two teaching awards from UC Berkeley.
View more inductees from the 15th class, inducted in 2022.
for supporting its mission through the California Hall of Fame.