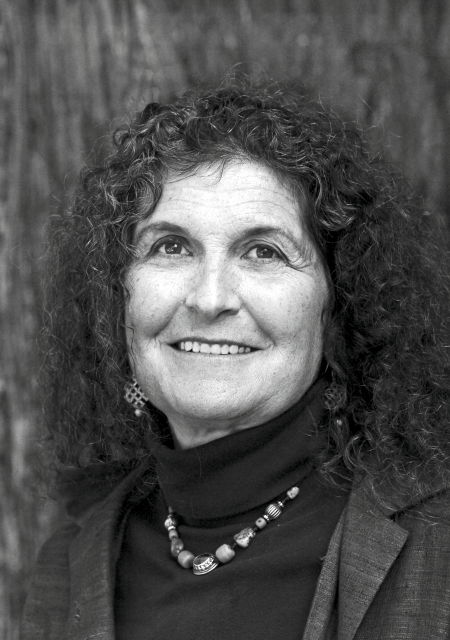 Biophysical Chemist & Mountaineer
(b. 1945)
California Connection
Has lived and worked in California since 1967.
Achievements
Biography current as of induction in 2018
Arlene Blum is a biophysical chemist, author, mountaineer and executive director of the Green Science Policy Institute and a Research Associate in Chemistry at UC Berkeley. The Institute brings together business, government, scientists and citizens groups to support chemical policies to protect human health and the global environment. Blum's scientific research and policy work with the Institute have contributed to preventing the use of flame retardants and other harmful chemicals in children's sleepwear, furniture, electronics and other products worldwide. Her current "mountain" is to educate decision makers in business and government to reduce the use of entire classes of harmful chemicals.
Blum is famous for leading the first American — and first all-women's — ascent of Annapurna I, one of the world's most dangerous and difficult mountains. She also co-led the first women's team to climb Denali; completed the Great Himalayan Traverse across the mountain regions of Bhutan, Nepal, and India; and hiked the length of the European Alps with her baby daughter on her back. She is the author of "Annapurna: A Woman's Place" and "Breaking Trail: A Climbing Life," along with many dozens of scientific and popular articles.
Blum received her Ph.D. in biophysical chemistry from UC Berkeley and has taught at UC Berkeley, Stanford University and Wellesley College.
Selected Awards/Recognition
2017 UC Berkeley International House Alumna of the Year
2014 City of Berkeley Wheeler Medal
Jean & Leslie Douglas "Pearl Award"
American Association for the Advancement of Science Fellow
Hall of Mountaineering Excellence
1984 Gold Medal from the Society of Women Geographers​
View more inductees from the 12th class, inducted in 2018.
for supporting its mission through the California Hall of Fame.