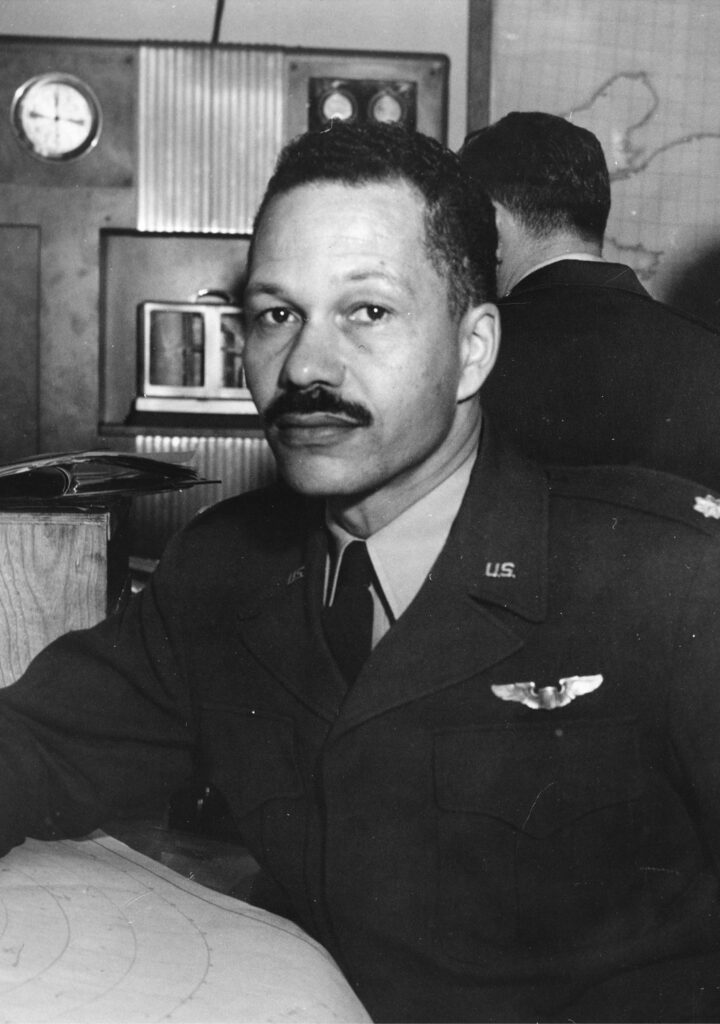 Sports
California Connection
(1915 – 1993)
Oakland native and longtime Bay Area resident
Achievements
Biography current as of induction in 2023
Archie Williams was an educator, trailblazing airman and track and field star best known for winning gold in the 400 meters at the 1936 Olympics. A passionate student of multiple trades, Williams pursued his dreams fearlessly and with a sense of humor, finding success beyond athletics in the face of racism and discrimination.
Williams grew up in Oakland, California, in a working-class family, with strong influences from his civic-minded grandparents. Shut out of the Boy Scouts due to his race, he spent his time working odd jobs to help his widowed mother, building model airplanes and participating casually in sports. He became interested in track and field in high school and competed on the San Mateo Junior College track team, but his eyes were set on UC Berkeley's engineering program.
Once there, Williams made a rapid ascent from unknown engineering student to Olympic star. Honing his talent for track and field as a walk-on member of legendary coach Brutus Hamilton's team, Williams set a world record in the 400 meters and earned a place on the U.S. Olympic team. At the 1936 Summer Games in Berlin, where German Chancellor Adolf Hitler expected to showcase his theories of Aryan racial superiority, Williams and his African American teammates won 14 medals, including Williams' gold.
When a hamstring injury in 1937 cut short his track career, Williams re-focused on his studies. Despite receiving pushback from his counselor for pursuing an all-white profession, he earned a degree in mechanical engineering, as well as his pilot's license. After graduation, he took a position as a flight instructor at the Tuskegee Institute in Alabama, where he taught some of the first Black pilots in U.S. military history. After joining the Air Force, Williams earned a degree in meteorology at UCLA and spent 22 years as a flight instructor and weather officer. He later earned an aeronautical engineering degree from the Air Force Institute of Technology and retired from the military as a lieutenant colonel.
Returning to the Bay Area, Williams became a beloved teacher at Sir Francis Drake High School, where he taught mathematics and computers for two decades and coached the track team. He especially enjoyed teaching students who struggled academically, believing that every child can succeed with the right support. The school was renamed Archie Williams High School in 2021 in recognition of his positive impact on the lives of the students he taught there.
View more inductees from the 16th class, inducted in 2023.
for supporting its mission through the California Hall of Fame.