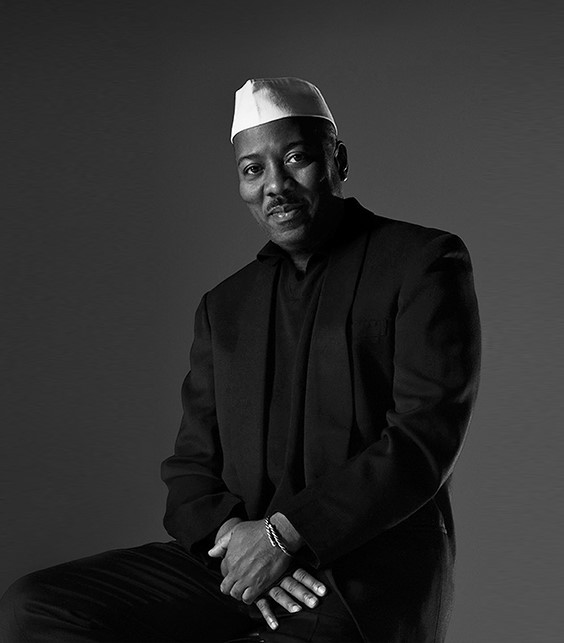 Arts
(b. 1952)
California Connection
Has lived in San Francisco since 1982
Achievements
Biography current as of induction in 2022
Founder and Artistic Director of Alonzo King LINES Ballet, Alonzo King is a visionary choreographer who changes the way we look at and think about movement. King calls his works "thought structures," created by manipulating the energies that exist in matter through laws governing the shapes and movement directions of everything. Called a choreographer with "astonishing originality" by the New York Times, Alonzo King has brought his unique artistic vision to the Alonzo King LINES Ballet since its founding in 1982.
Born to parents who were civil rights leaders in Albany, Georgia, King was raised in Santa Barbara and studied dance in New York. Introduced to yoga by his father, he gained an early appreciation of movement and of a merging of eastern and western influences.
King has works in the repertories of the world's leading ballet and modern companies and has collaborated with distinguished visual artists, musicians and composers across the globe. His work has been recognized for its impact on the cultural fabric of the company's home in San Francisco, as well as internationally by the dance world's most prestigious institutions.
Named a Master of Choreography by the Kennedy Center in 2005, King is the recipient of the NEA Choreographer's Fellowship, the Jacob's Pillow Creativity Award, the US Artist Award in Dance, NY Bessie Award and the National Dance Project's Residency and Touring Awards. In 2015 he received the Doris Duke Artist Award in recognition of his ongoing contributions to the advancement of contemporary dance. Joining historic icons in the field, King was named one of America's "Irreplaceable Dance Treasures" by the Dance Heritage Coalition. He is a former Commissioner for the City of San Francisco, and a writer and lecturer on humanity and art. He holds honorary doctorates from Dominican University, California Institute of the Arts and The Juilliard School.
View more inductees from the 15th class, inducted in 2022.
for supporting its mission through the California Hall of Fame.