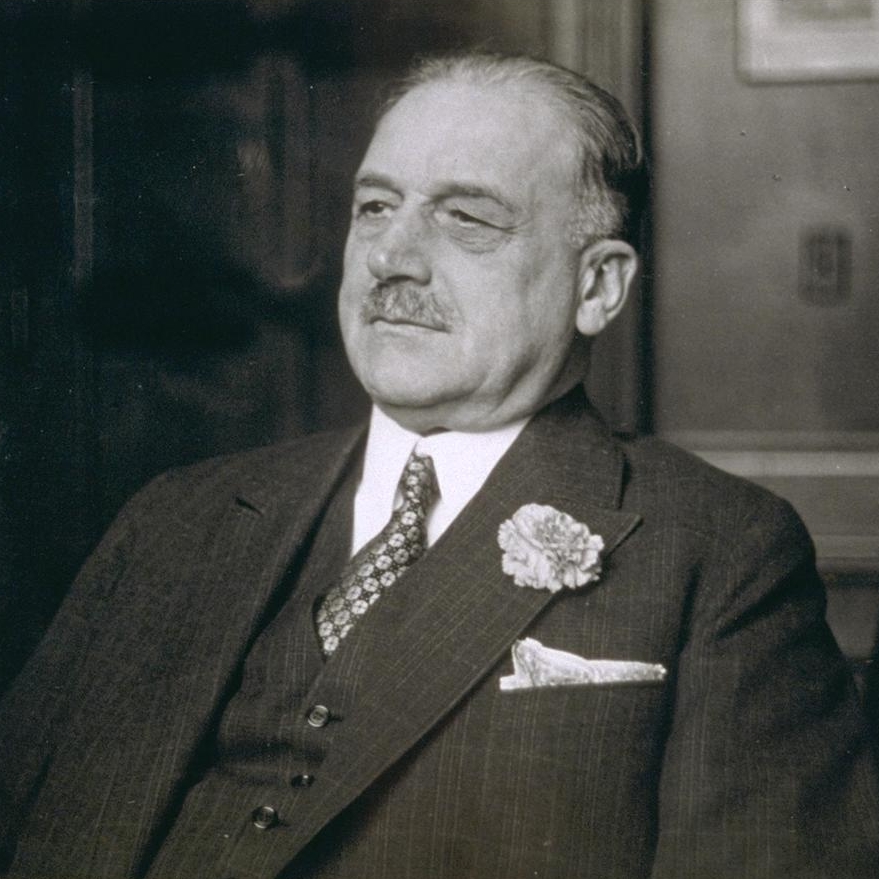 Business & Labor
(1870 – 1949)
Achievements
Biography current as of induction in 2010
Amadeo Peter Giannini is recognized today as the father of modern consumer banking. His persistence in innovation and respect for the common man gave the world its finest example of banking with a conscience.
Born in California's Santa Clara Valley of Italian immigrant parents, Giannini left school at age thirteen to work with his stepfather in the produce business.
As he grew older, he saw firsthand that established banks refused to serve ordinary people, especially the large Italian immigrant population. In reaction, he opened the Bank of Italy in San Francisco in 1904 as an institution for the "little fellows." After the earthquake and fire of 1906, his bank, the only one to survive the catastrophe with all its assets intact, was the first to reopen. It helped San Francisco rise from the ashes by making loans "on a face and a signature" to the small businesses and people whose lives were shattered.
Addressing the financial needs of the underrepresented in rural areas as well as cities, the Bank of Italy opened branches throughout California, becoming the first statewide branch-banking system in the United States. By the mid-1920s, Giannini's strategy of serving common people had made his bank the third largest in the country. Renamed the Bank of America in 1930, it withstood the Great Depression and provided the financial horsepower to build the Golden Gate Bridge, develop Hollywood's movie industry, and nourish the state's agricultural development and wine and aerospace industries.
In 1928, he created the Giannini Foundation of Agricultural Economics at the University of California, which supports the world's foremost agricultural economics library and funds leading-edge research in agriculture, water, and forestry. In 1945, he created the Bank of America-Giannini Foundation to promote medical research into the discovery, treatment and care of diseases.
Giannini changed the face of banking forever, and directly or indirectly, virtually every Californian alive today has benefited from his concern for the state and its people.
View more inductees from the 5th class, inducted in 2010.
for supporting its mission through the California Hall of Fame.