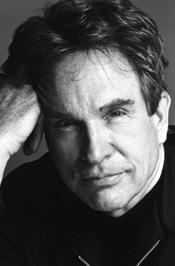 Film
(b. 1937)
California Connection
Lives in Los Angeles with his wife, Annette Bening, and their four children
Achievements
Biography current as of induction in 2013
A star since his first film in 1961, Warren Beatty's longevity in movies exceeds that of any actor of his generation. Few people have taken so many responsibilities for all phases of film production as producer, director, writer, and actor, and few have shown so high a level of integrity in a body of work. Many of his films are considered classics, including Bonnie and Clyde, Shampoo, Reds, Heaven Can Wait, Dick Tracy, Bugsy, Bulworth, Splendor in the Grass, All Fall Down, McCabe and Mrs. Miller, and The Parallax View. Only Beatty and Orson Welles have been nominated for an Academy Award as an actor, a director, a writer, and a producer for the same film – a feat Beatty achieved twice. Beatty has been nominated fifteen times in these categories and eight pictures he has produced have earned 53 nominations.
Politically active since the 1960s, Beatty campaigned with Robert Kennedy in 1968. That same year he traveled the U.S. speaking in favor of gun control and against the war in Vietnam. He was a founding board member of the Center for National Policy and of The Progressive Majority, a member of the Council on Foreign Relations, and has participated in the World Economic Forum. He has addressed campaign finance reform, the increasing disparity of wealth, and universal health care.
Selected Awards/Recognition
Academy Award, Best Director for "Reds"
Irving G. Thalberg Award
Kennedy Center Honors
American Film Institute Lifetime Achievement Award
Cecil B. DeMille Award from the Hollywood Foreign Press Association
View more inductees from the 7th class, inducted in 2013.
for supporting its mission through the California Hall of Fame.