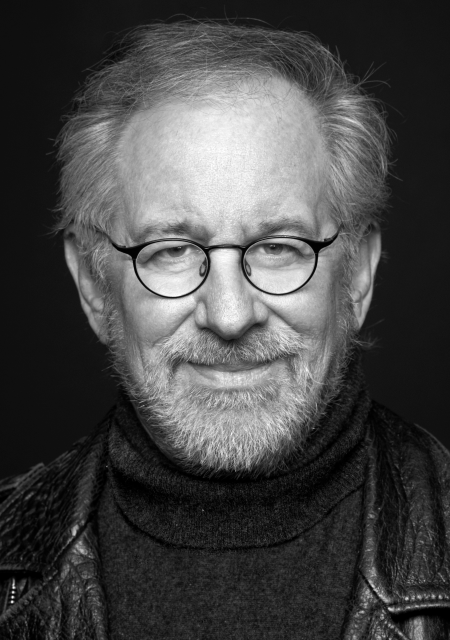 Filmmaker
(b. 1946)
California Connection
Has lived and worked in California since the mid-1960s; graduated from California State University, Long Beach
Achievements
Biography current as of induction in 2017
Steven Spielberg is one of the most influential and top-grossing directors in cinema history. A three-time Academy Award® winner, he has directed 32 films covering many genres over a career spanning more than five decades and earning him countless awards and career tributes.
Spielberg first gained recognition for directing a series of blockbuster science-fiction and adventure films including "Jaws" (1975), "Close Encounters of the Third Kind" (1977), "Raiders of the Lost Ark" (1981), "E.T. the Extra-Terrestrial" (1982) and "Jurassic Park" (1993). His later films addressing social issues, such as "The Color Purple" (1985), "Amistad" (1997), "Lincoln" (2012) and "Bridge of Spies" (2015), garnered critical acclaim, and most significantly, Oscars® for directing and producing "Schindler's List" (1993) and directing "Saving Private Ryan" (1998).
As producer and executive producer, his credits include box office hits such as "Who Framed Roger Rabbit?" (1988), the "Back to the Future" franchise, the "Transformers" franchise and the "Indiana Jones" films, which he also directed. His two next films are "The Post" (2017) and "Ready Player One" (2018).
For television, he has executive produced distinguished series including the Emmy Award®-winning "ER," "Band of Brothers," "The Pacific," "Into the West," the Peabody Award-winning "The Americans" and this year's acclaimed documentary "Five Came Back," among others. He was also the subject of the documentary film "Spielberg" (2017), which presented his life and career up to this year.
Apart from filmmaking, Spielberg is devoted to many philanthropic causes. He is Chairman Emeritus of the Starlight Children's Foundation and founder of the USC Shoah Foundation, which is dedicated to recording the testimonies of survivors of the Holocaust and other genocides.
Selected Awards/Recognition
Irving G. Thalberg Award
Directors Guild of America's Lifetime Achievement Award
Cecil B. DeMille Award
Kennedy Center Honors
View more inductees from the 11th class, inducted in 2017.
for supporting its mission through the California Hall of Fame.