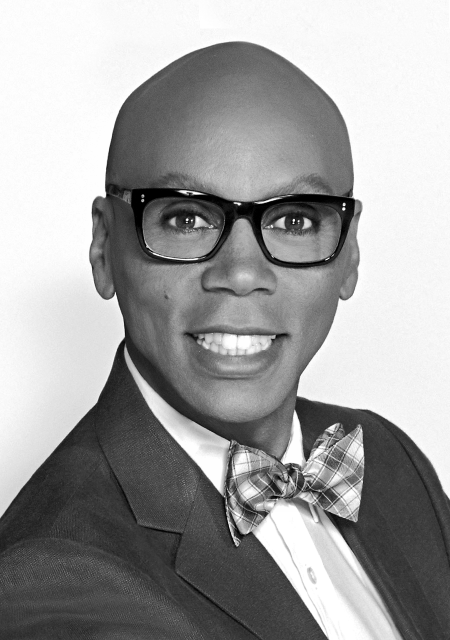 Actor, Model, Singer, Songwriter, Television Personality & Author
(b. 1960)
California Connection
Born and raised in San Diego
Achievements
Biography current as of induction in 2019
Since 2009, RuPaul Andre Charles has executive produced and hosted the reality competition series RuPaul's Drag Race, for which he has received five Primetime Emmy Awards. The most commercially successful drag queen ever, in 2017 he was included in the Time 100 list of the world's most influential people.
A San Diego native, RuPaul moved to Atlanta to study performing arts, then settled in New York City, where he became a popular fixture on the nightclub scene. He achieved international fame with the single "Supermodel (You Better Work)" from his debut album Supermodel of the World (1993). As a recording artist, RuPaul has co-written and co-produced 15 studio albums to date, including Foxy Lady (1996), Champion (2009), Glamazon (2011), Born Naked (2014) and American (2017).
In 1995, he became the first spokesperson for MAC Cosmetics, raising millions of dollars for the MAC AIDS Fund, becoming the first man to land a major cosmetics campaign. The next year, he landed a TV talk show on VH1, The RuPaul Show with Michelle Visage, while co-hosting a morning drive radio show with her on WKTU. RuPaul and Visage now host a weekly podcast, "RuPaul: What's the Tee?"
RuPaul's Drag Race has produced 12 seasons to date and has inspired several spin-off series. RuPaul also was featured as a host on the series Skin Wars: Fresh Paint, Good Work, Gay for Play Game Show Starring RuPaul and as a judge for CBS global competition series The World's Best. As an actor, RuPaul has appeared in over 50 films and television shows both in and out of drag including Crooklyn (1994), The Brady Bunch Movie (1995), To Wong Foo, Thanks for Everything! Julie Newmar (1995), But I'm a Cheerleader (1999), Comedy Central's Broad City (2017), Netflix's Girlboss (2017) and Gracie & Frankie (2019) and the voice of Queen Chante in The Simpsons (2018). Most recently, he has teamed with Michael Patrick King to produce Netflix comedy series AJ & The Queen, in which he will also star.
As an author, RuPaul has published three books, GuRu (2018), Workin' It! RuPaul's Guide to Life, Liberty and the Pursuit of Style (2010) and Lettin' It All Hang Out (1995).
RuPaul splits his time between New York, California and Wyoming. He is married to Australian rancher Georges LeBar, whom he met on the dance floor in 1994 at Limelight Disco in New York City.
View more inductees from the 13th class, inducted in 2019.
for supporting its mission through the California Hall of Fame.