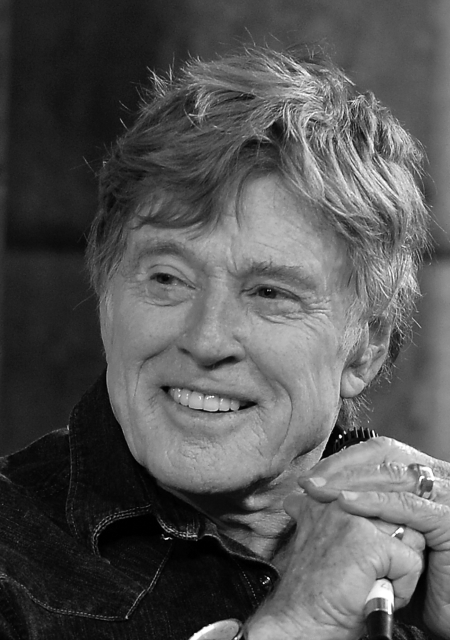 Film Legend & Environmentalist
(b. 1936)
California Connection
Born in Santa Monica, Calif.; lived in Van Nuys, Calif. through high school.
Achievements
Biography current as of induction in 2018
Robert Redford is acclaimed as an actor, producer, director, champion of independent film and environmentalist. He won an Academy Award, a DGA Award and a Golden Globe Award for his feature directing debut, "Ordinary People" (1980), and was nominated for an Academy Award for directing "Quiz Show" (1994). As an actor, he earned an Academy Award nomination for his performance in "The Sting" (1973). Redford made his feature debut and first Broadway appearance in 1961. After the film "Barefoot in the Park" (1967) brought him wide notice, he went on to star in dozens of films including "Butch Cassidy and the Sundance Kid" (1969), "The Candidate" (1972), "The Way We Were" (1973), "All the President's Men" (1976) and "The Natural" (1984). His performance in "All Is Lost" (2013) garnered a New York Film Critics Circle Award for Best Actor and a Golden Globe nomination. His latest film, "The Old Man and the Gun," was released in October 2018.
A noted environmentalist, Redford has served for over 40 years as a Trustee for the Natural Resources Defense Council.  He has been involved with landmark environmental legislation including the Clean Air Act and in 1975 galvanized opposition to a coal-fired power plant in Southern Utah. In the 1980s, he founded the Institute for Resource Management, bringing together environmentalists and industrialists to promote sustainable development. He continues to promote sustainable energy and combat global warming. In 2015, he addressed 193 countries at UN Headquarters and participated in the COP21 Climate Conference, calling for action on climate change. He also has produced documentaries on environmental themes.
Selected Awards/Recognition
National Medal of Arts
Presidential Medal of Freedom
Honorary Academy Award
Legion D'Honneur
View more inductees from the 12th class, inducted in 2018.
for supporting its mission through the California Hall of Fame.