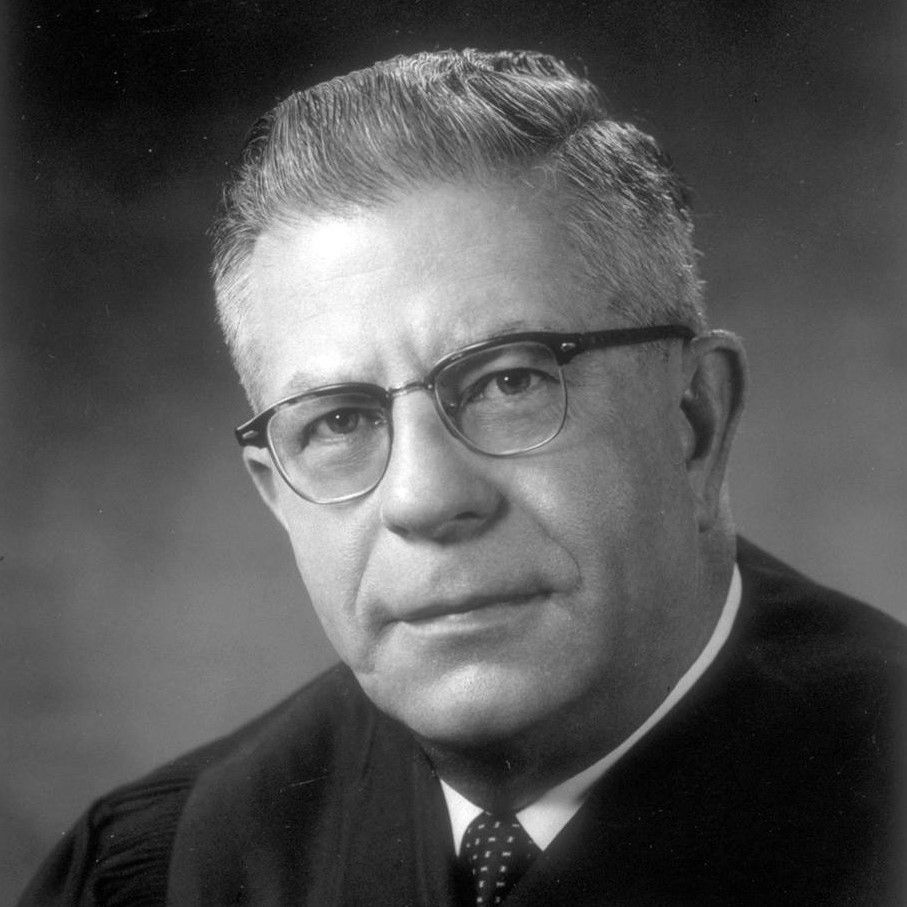 Public Service
(1900 – 1983)
Achievements
Biography current as of induction in 2011
The son of Irish immigrants, Roger Traynor was born and raised in the mining town of Park City, Utah. From the time he was a boy, he displayed a love of learning and a commitment to his studies, so it was no surprise that his teachers encouraged him to pursue his education after graduating high school. He arrived at UC Berkeley in 1919 with savings of $500 and a fervent hope that he could earn his way through college. He did so through his studies – at the end of his freshman year, his academic record earned him a scholarship that took him to graduation with highest honors.He went on to teach at the university, while also working toward a PhD in political science and a law degree, both of which he earned in 1927.
He became a full-time member of the UC Berkeley law school faculty in 1930, where he initiated the first regular course in taxation. He earned a reputation as an inspiring teacher, and one whose students were actively pursued by law firms. During the 1930s he brought his expertise to bear in helping the Legislature draft much of the state's modern tax code. Then, working with the State Board of Equalization, Traynor was responsible for creating the mechanisms for collecting the newly-enacted sales tax, a system that became nationally known as a model of efficiency.
In 1940, although he had no judicial experience, Governor Culbert Olson tapped him for the California Supreme Court, where he served as Associate Justice from 1940-1964 and as Chief Justice from 1964-1970. He authored over 900 decisions, many of which rank among the Court's most innovative and influential. During his tenure, the decisions of the California Supreme Court became the most frequently cited by all other state courts in the nation.His 1948 opinion in Perez v. Sharp was the first instance of a state supreme court striking down a law prohibiting interracial marriage. In 1952 he issued an opinion that paved the way for no-fault divorce. And he is perhaps best known for creating the area of law now known as products liability.
His many awards include the American Bar Association's highest award for jurisprudence, the Whyte School of Law Medallion, and the ACLU Earl Warren Civil Liberties Award.
View more inductees from the 6th class, inducted in 2011.
for supporting its mission through the California Hall of Fame.