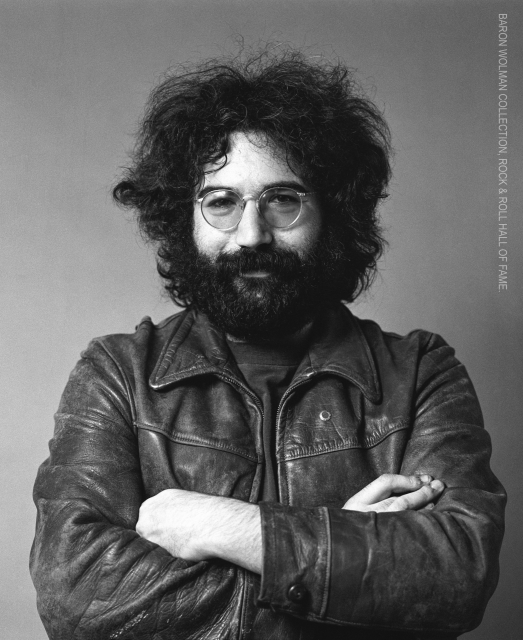 Music
(1942-1995)
California Connection
• Born and raised in San Francisco.
Achievements
Biography current as of induction in 2021
Jerome "Jerry" Garcia was one of the most successful, accomplished and beloved musicians of his era. Best known as principal songwriter, lead guitarist and vocalist for the Grateful Dead and the Jerry Garcia Band, he had an eclectic musical career that ranged from folk to rock to bluegrass. Touring and recording continually, he performed in thousands of live shows and played on 120 albums.
Garcia's mother was a third-generation San Franciscan; his father was a native of Spain and a jazz musician who died when Garcia was a boy. Living with his grandparents in San Francisco after his father's death, Garcia developed asthma and spent a lot of time drawing. As he matured, he pursued his interest in visual art and music. Introduced to early rock 'n' roll and rhythm and blues by his older brother, he got his first electric guitar when he was 15.
By the mid-1960s, music claimed his full attention and he played with various musicians around the Bay Area. Among them was the Grateful Dead, a group that would become part of the mythology of '60s San Francisco as its music brought together young people in a counterculture challenging the social and political structures of the era.
Garcia's recognition grew through the 1970s, 1980s and into the 1990s, as Grateful Dead and Jerry Garcia Band concerts became the go-to place for young and not so young people. Audiences could count on hearing good music, seeing old friends or making new ones, dancing around and generally having, as Garcia put it, "a real good time." He also became known for his collaborations with many other bands and musicians, including Merl Saunders, the breakthrough bluegrass band Old and in the Way and the acoustic music he made with David Grisman.
When Garcia died on August 9, 1995, a week after his 53rd birthday, people gathered across the country to mourn. A tie-dyed flag was flown at San Francisco City Hall, and 25,000 fans gathered at a memorial in Golden Gate Park. A quarter-century later, Garcia's music still carries the spirit of San Francisco, with its egalitarianism, its appreciation for other cultures, its respect for tradition and its openness to new experiences.
Awards/Recognition (partial list)
• Rock and Roll Hall of Fame as member of the Grateful Dead, 1994
• Jerry Garcia Amphitheater, dedicated 2005
View more inductees from the 14th class, inducted in 2021.
for supporting its mission through the California Hall of Fame.