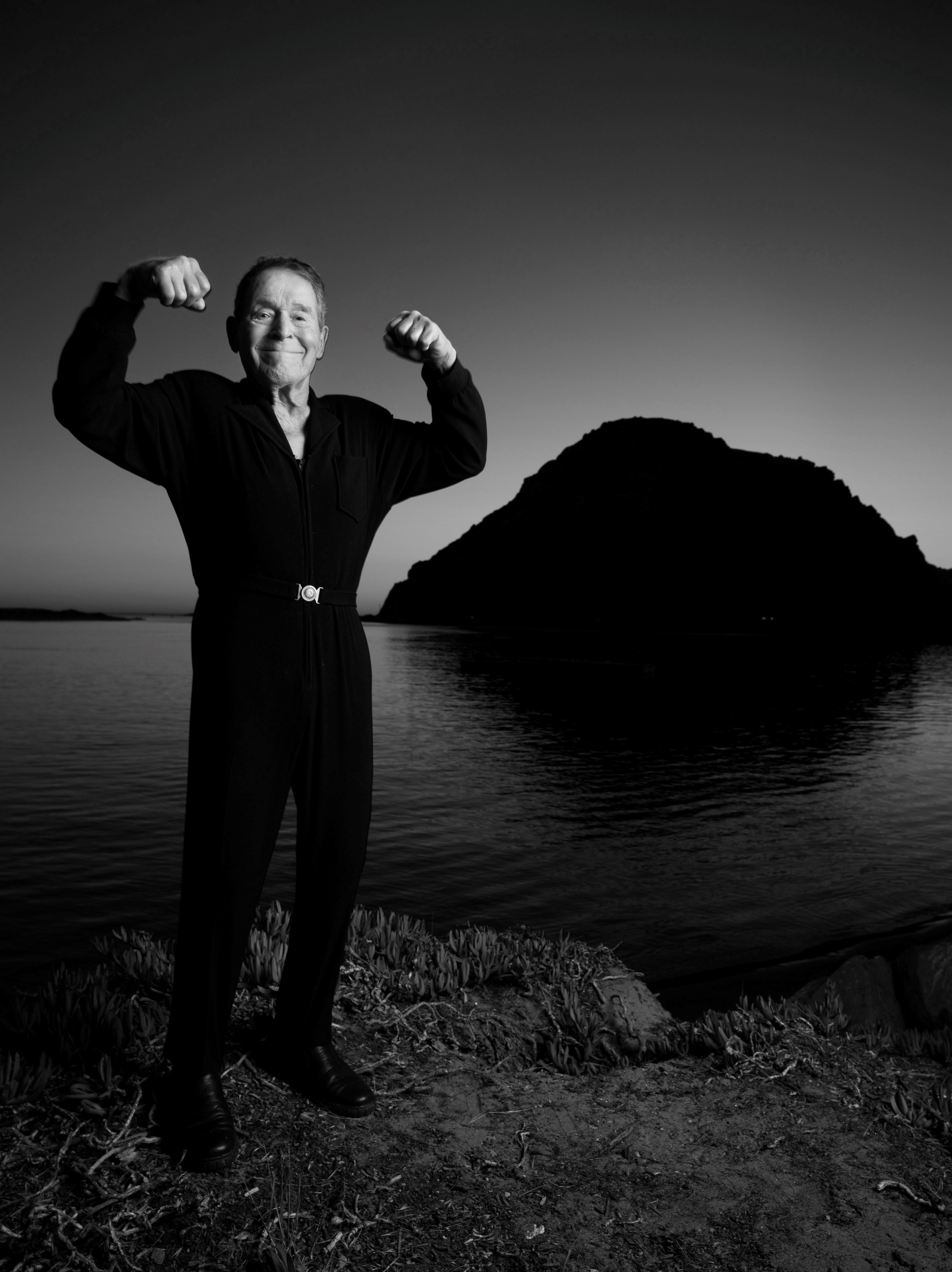 Entertainment
(1914 – 2011)
Achievements
Biography current as of induction in 2008
Often referred to as the "Godfather of Fitness," Jack LaLanne is America's original exercise and nutrition guru. As a television celebrity, lecturer, businessman and motivational speaker, LaLanne brought the gospel of fitness into American homes for more than fifty years.
Born in San Francisco of French immigrant parents, he spent his earliest years in poor health – addicted to sugar and junk food. At age 15, after hearing a series of lectures on health and nutrition, he decided to change his diet and exercise habits and began weightlifting and studying human anatomy. He studied pre-med in college, attended chiropractic college, and at age 21, opened the nation's first modern health studio in Oakland, California. He designed prototypes of much of the exercise equipment in use today, and by the 1980s, there were more than 200 health clubs bearing his name.
After The Jack LaLanne Show premiered on a local San Francisco television station in 1951, LaLanne became a household name. It was eventually broadcast nationwide by ABC and became television's longest running exercise program, airing weekly for 34 years. He also has published more than a dozen books and booklets on fitness and diet, produced numerous videos, and appeared in films.
LaLanne was a founding member of the President's Council for Physical Fitness, and received its Lifetime Achievement Award in 2007. At 93, he is still in great shape, and serves on Governor Arnold Schwarzenegger's Council on Physical Fitness.
"I can't die," he says, "it would ruin my image."
View more inductees from the 3rd class, inducted in 2008.
for supporting its mission through the California Hall of Fame.