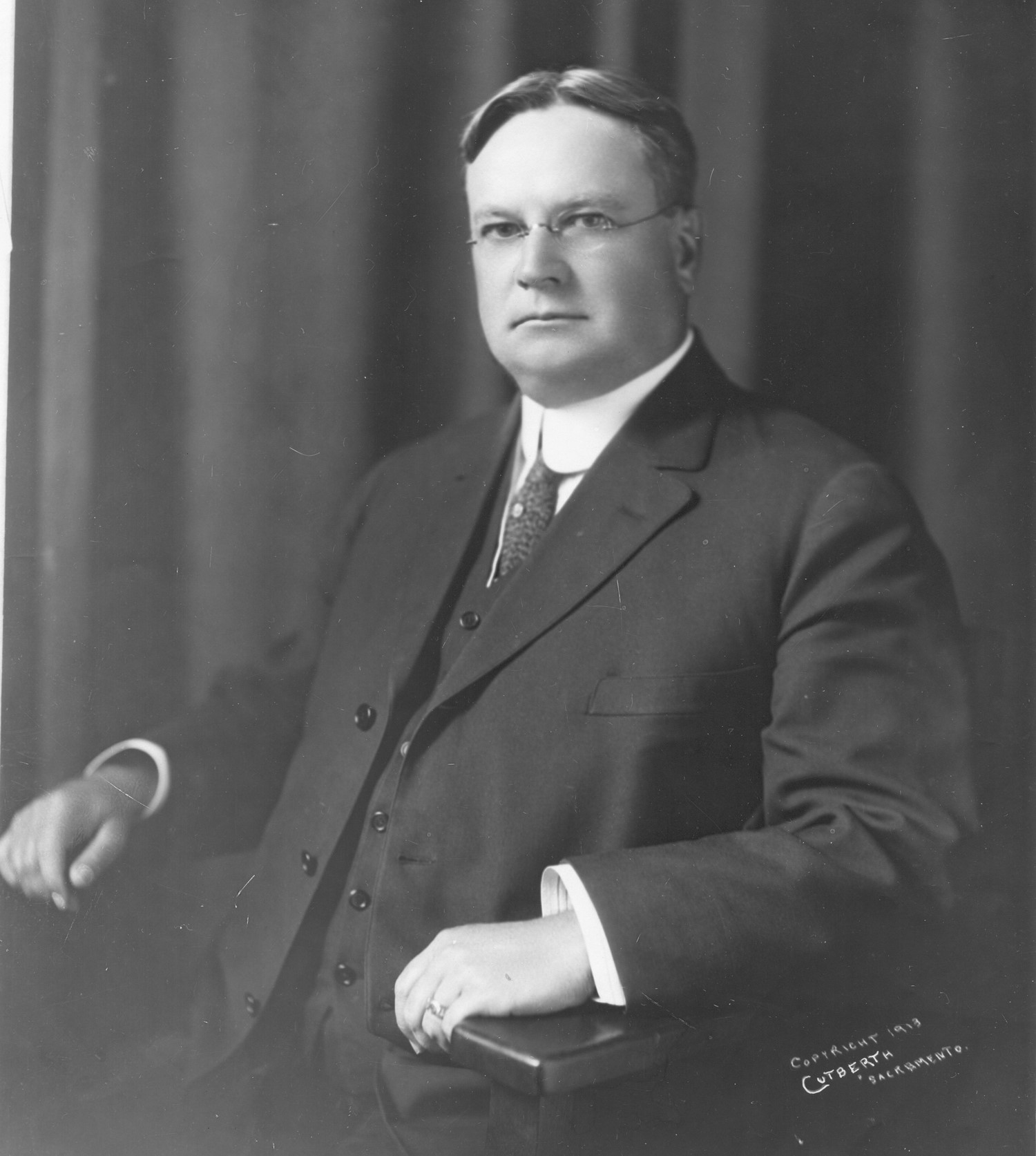 Public Service
(1866 – 1945)
Achievements
Biography current as of induction in 2009
Whether serving as an attorney, a California governor, or a United States senator, Hiram Warren Johnson placed principles solidly above politics. His progressive vision of a better society became the stepping-off point for California's journey through the 20th century.
Johnson studied law in his father's office in Sacramento, was admitted to the bar in 1888, and moved to San Francisco in 1902. In 1908 he was appointed Assistant District Attorney, beginning his long career in public service.
In his first case as a prosecutor he secured a conviction in a prominent graft and bribery case, which established him as an anti-corruption champion. He was soon the leader of California's progressive movement.
Less than two years later, he was elected governor of California in 1910, campaigning on a promise to tear the state's politics and economy out the grasp of powerful corporations and place it squarely back into the hands of its citizens. His progressive reforms led to a major revision of the state's constitution in 1911.
Reforms developed under Johnson's leadership included the initiative, referendum and recall processes, forever changing the size and scope of California's political system. These rights, created by Johnson, have played a major role in California's current legacy as a national leader in direct democracy.
He was a founder of the national Progressive Party and in 1912 was the party's nominee for Vice President of the United States on the ticket with Theodore Roosevelt. Elected to the U.S. Senate in 1916, he led investigations into labor conditions in West Virginia coalmines, crusaded against the power of private utilities, and supported public works projects during the New Deal era. Reelected four times, he continued serving Californians in the Senate until his death in 1945.
View more inductees from the 4th class, inducted in 2009.
for supporting its mission through the California Hall of Fame.