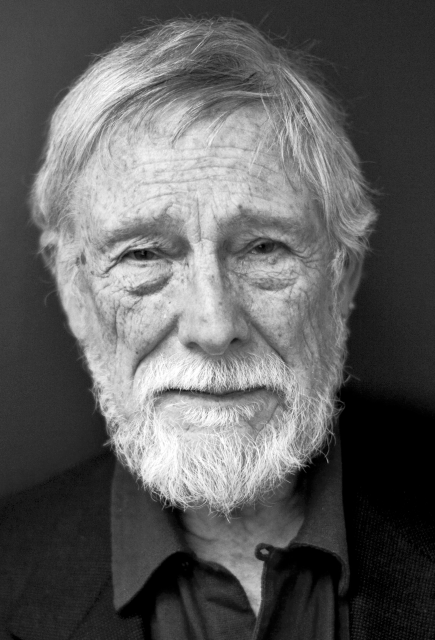 Poet & Environmentalist
(b. 1930)
California Connection
Born in San Francisco, CA; has lived and worked in Northern California since 1970
Achievements
Biography current as of induction in 2017
Gary Snyder is one of the most significant environmental writers of the 20th century and an influential figure in the ecology movement. He has written over 20 books of poetry and prose, achieving both commercial success and critical acclaim. He also served as the first chair of the California Arts Council and as professor at the University of California, Davis, where he influenced a generation of writers.
Born in San Francisco, Snyder was raised in Washington and Oregon. He earned a degree in anthropology at Reed College in Portland, OR, and went on to study Asian languages and cultures at the University of California, Berkeley. He began his career as a member of the "Beat Generation," participating in the 1955 Six Gallery reading in San Francisco that heralded the West Coast literary revolution. Soon after, he left for Japan, where he spent much of the next 12 years studying Zen. His practice of Buddhism, along with his appreciation for Native American cultures, experience with physical labor, keen observations of nature and immersion in family and community, shape his writing.
Some of his best-known works include his first published collection of poems, "Riprap" (1959); "Turtle Island" (1974), which won the Pulitzer Prize for Poetry; and "Axe Handles" (1983), which won the American Book Award. His most recently published book is "The Great Clod: Notes and Memoirs on Nature and History in East Asia" (2016).
In 1969 he published a widely-read treatise warning of the dangers of overpopulation, pollution and consumption—particularly of fossil fuels. He has spoken widely on related topics, including at the historic United Nations Conference on the Human Environment in 1972. He has lived sustainably, in an off-the-grid home he built, for nearly 50 years.
Selected Awards/Recognition
American Academy of Arts and Letters Award in Literature
Bollingen Prize for Poetry
Wallace Stevens Award
View more inductees from the 11th class, inducted in 2017.
for supporting its mission through the California Hall of Fame.