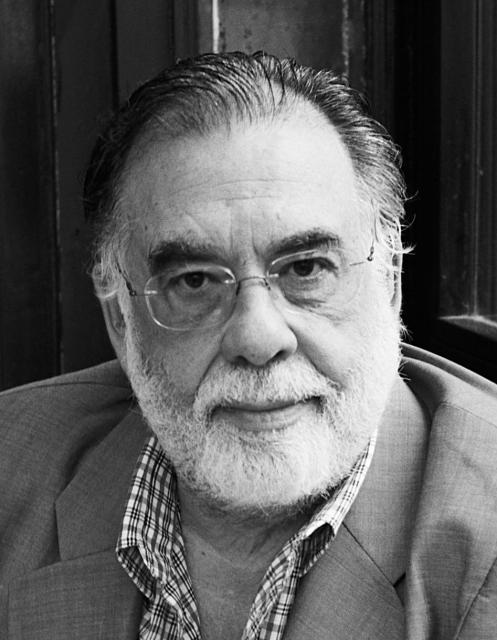 Film
(b. 1939)
California Connection
Graduated from UCLA; now lives in the Napa Valley
Achievements
Biography current as of induction in 2014
Francis Coppola ranks as one of the leading motion picture directors of the 20th century. After graduating from UCLA's prestigious film program, he made his directorial debut with You're a Big Boy Now (1966) and followed it with the musical Finian's Rainbow (1968). Shortly after, he gained critical acclaim and won an Oscar for his original screenplay for Patton (1970). However, it was The Godfather (1972), which he directed and co-wrote, that brought him lasting fame. Consistently ranked among the world's best films, it transformed the gangster genre of movie-making and was for a time the highest grossing picture ever made. The sequel, The Godfather Part II (1974), cemented Coppola's position as one of Hollywood's top directors and made him the second director to win three Academy Awards for the same film. Both films were selected for inclusion in the National Film Registry. Other acclaimed films include Apocalypse Now (1979) and The Conversation (1974).
In 1969 Coppola co-founded with George Lucas an award-winning film production studio in San Francisco, American Zoetrope, which is now owned by Coppola's son and daughter. Today, Coppola is less involved in the film industry and instead focuses much of his time on his various business ventures including wineries, resorts, a cafe and a literary magazine.
Awards/Recognition
14-time Oscar nominee and 5-time Oscar award winner
3 Writers Guild of America awards
4 Golden Globe awards
2 Cannes Film Festival Palme d'Or awards
Irving G. Thalberg Memorial Award
Praemium Imperial, Japan's highest arts & culture award
View more inductees from the 8th class, inducted in 2014.
for supporting its mission through the California Hall of Fame.