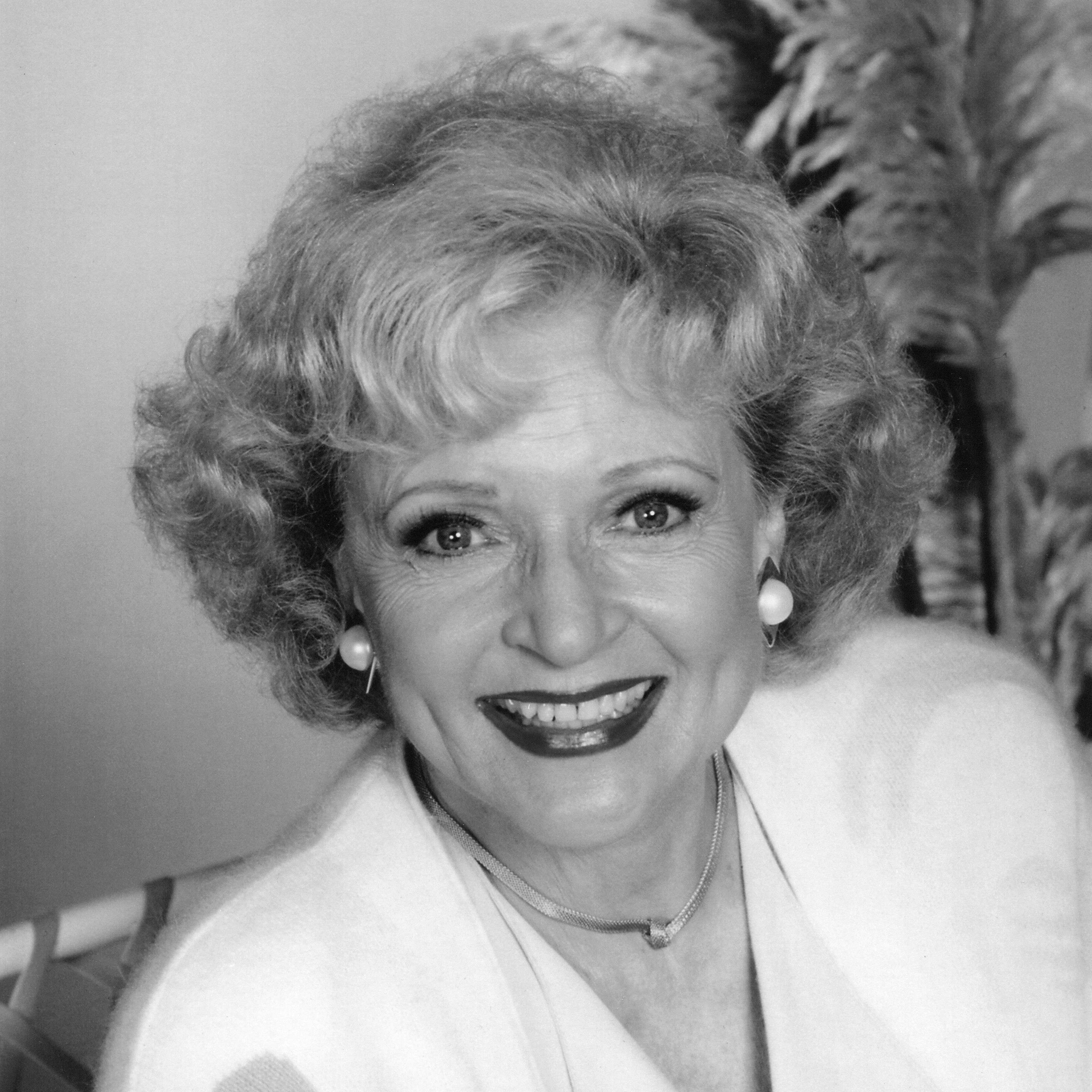 Entertainment
(1922 – 2021)
Achievements
Biography current as of induction in 2010
One of the most beloved and lasting figures in television, Betty White has attracted an ever-growing legion of fans with starring roles and guest appearances over six decades.
White was born in Illinois, but moved to California as a toddler and attended school in Beverly Hills, where she often appeared in class drama productions.
Her professional acting career began in radio, and in 1949 she landed a regular assignment on the small screen in "Hollywood on Television." Soon she was ready to turn some of the sketches from that show into her own sitcom, and in 1952 she and two male partners co-founded Bandy Productions to make her goal a reality. The resulting Life with Elizabeth earned her a best actress Emmy – and made her one of only two women in those early days of television to wield creative control both in front of and behind the camera.
Since then, White has made countless appearances on game shows (she was the first woman to win an Emmy as a game show host), soap operas, and sitcoms, but is best known for two unforgettable characters: the man-chasing Sue Ann Nivens on the Mary Tyler Moore Show (1973-77) and the naive Rose Nylund on The Golden Girls (1985-1992). Most recently, her humorous part in a Super Bowl candy bar advertisement triggered a Facebook movement to get her to host Saturday Night Live, which she did to much fanfare on Mother's Day weekend, 2010.
To date, White has earned six Emmys, the American Comedy Lifetime Achievement Award and the Screen Actor's Guild Life Achievement Award. She was inducted into the Television Hall of Fame in 1995 and has a star on the Hollywood Walk of Fame, next to that of her late third husband, Allen Ludden.
Outside of television, White is highly regarded for her dedication to animal welfare, with substantial donations to causes benefiting animals and decades of service on the boards of the Morris Animal Foundation and the Greater Los Angeles Zoo Association.
View more inductees from the 5th class, inducted in 2010.
for supporting its mission through the California Hall of Fame.