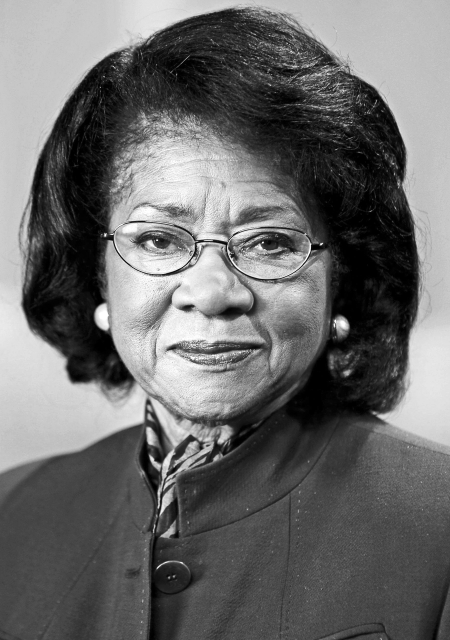 Television Journalist
(b. 1932)
California Connection
Raised in Oakland, Calif.; lives and works in the San Francisco Bay Area.
Achievements
Biography current as of induction in 2018
As the first black female television journalist in the West, Belva Davis helped change the face and focus of broadcast news. Born to a 15-year-old Louisiana laundress during the Great Depression and raised in the projects of Oakland, Davis overcame racism and sexism to become one of the most respected local journalists in the country.
In a career spanning half a century, Davis has reported many of the most explosive stories of the era, including the Berkeley student protests, the birth of the Black Panthers, the Peoples Temple cult that ended in the mass suicides at Jonestown, the assassinations of San Francisco Mayor George Moscone and Supervisor Harvey Milk, the onset of the AIDS epidemic and the terrorist attacks in Africa that first put Osama bin Laden on the FBI's Most Wanted List. During her career, she soldiered in the trenches in the battle for racial equality and brought stories of black Americans out of the shadows and into the light of day.
For more than a decade, she was the National Equal Employment Opportunities Chair for AFTRA, the broadcast union, where she advocated for women, minorities and people with disabilities in the television industry. Davis' memoir about her life, "Never in My Wildest Dreams: A Black Woman's Life in Journalism," was published in 2011. For over a decade she hosted "This Week in Northern California," a weekly news roundtable at KQED, the nation's most-watched public television station.
Selected Awards/Recognition
8 Emmy Awards
Lifetime Achievement Award, International Women's Media Foundation
National Association of Black Journalists Hall of Fame
Panetta Institute for Public Policy Award for Public Service
Lifetime Achievement Award, Northern California chapter of the National Association of Television Arts & Sciences
View more inductees from the 12th class, inducted in 2018.
for supporting its mission through the California Hall of Fame.