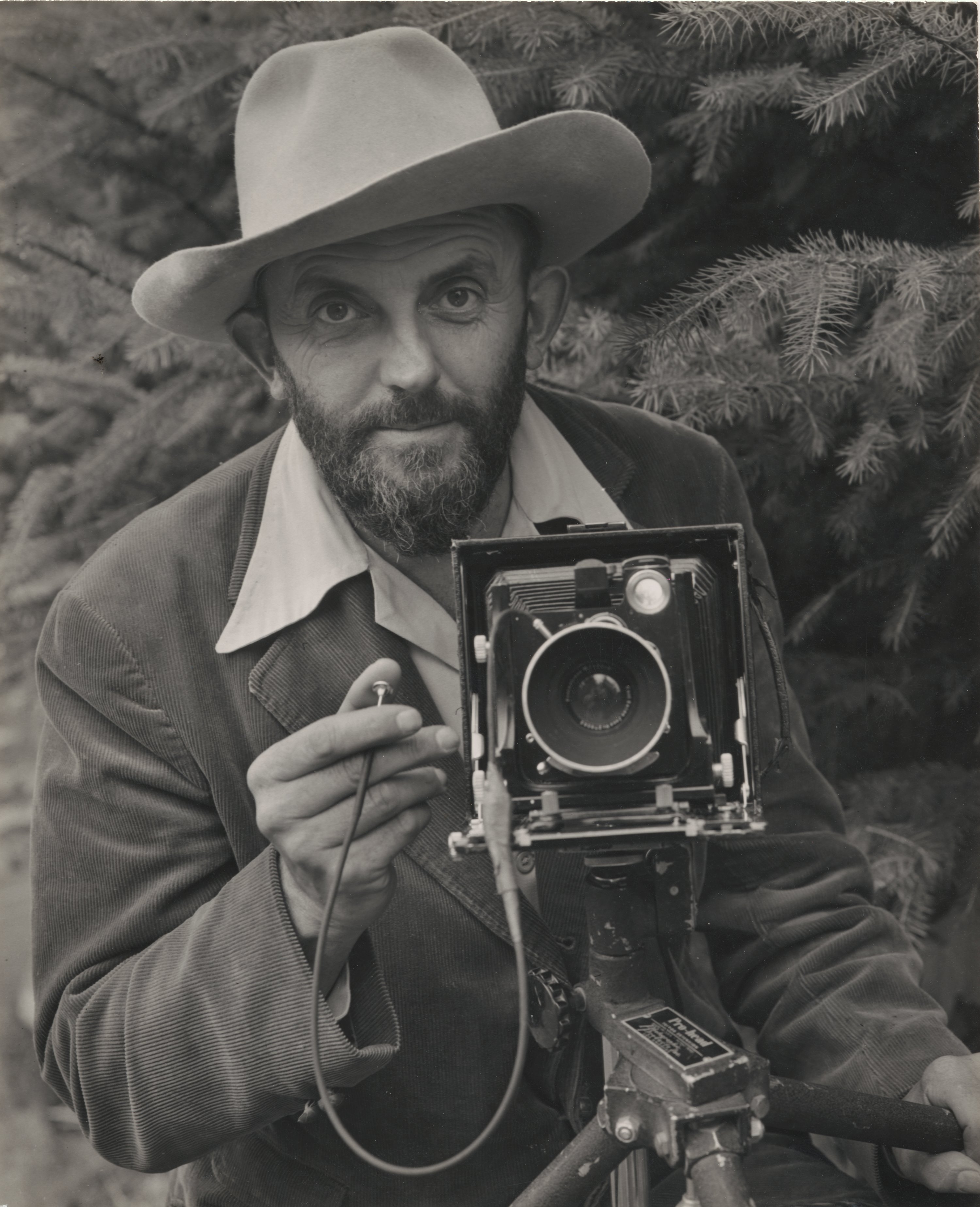 Arts
(1902 – 1984)
Achievements
Biography current as of induction in 2007
Best known for his dramatic photographs of the American West, Ansel Adams achieved a popularity that few other photographers have known. Dedicated to wilderness preservation, he succeeded in changing the way Americans perceived their natural environment.
Adams was born in San Francisco on February 20, 1902 to Charles and Olive Adams. When he was fourteen, he visited Yosemite and took some of his first photographs with a Brownie box camera. Inspired by the area's majesty, he joined the Sierra Club in 1919 and took a job as the custodian of the club's Yosemite headquarters. His interest in photography grew as he explored Yosemite's valleys and climbed her peaks. He discovered that he could make photographs that were "an austere and blazing poetry of the real."
In 1931 he published a book of photographs entitled Taos Pueblo, the first of more than three dozen books he would write during his career, and in 1936 he was selected for a solo exhibition at Alfred Stieglitz's famed gallery in New York City. He was instrumental in establishing the Department of Photography at the Museum of Modern Art in New York, a major step in the recognition of photography as a legitimate art form. Though workshops, seminars and lectures, he educated and inspired countless photographers. His contributions to the technical realm of photography were immense, including the fundamental "Zone System," a set of techniques that help produce consistently excellent negatives and prints based on observation of the light and dark ranges in the subject.
Adams' lifelong association with the Sierra Club included 37 years on its board of directors. During his tenure, the Club evolved into a powerful national organization that lobbied to protect the environment. In 1968 Adams was awarded the Conservation Service Award, the Interior Department's highest civilian honor, and in 1980 he was awarded the Presidential Medal of Freedom, the nation's highest civilian honor, for his efforts to preserve America's wild and scenic areas.
Adams died on April 24th, 1984 in Monterey, California. He was survived by his wife, Virginia, and their children, Michael and Anne. Later that year, the Minarets Wilderness in Inyo National Forest was renamed the Ansel Adams Wilderness, and in 1985, an 11,760-foot peak in the Sierra also was named for him.
View more inductees from the 2nd class, inducted in 2007.
for supporting its mission through the California Hall of Fame.